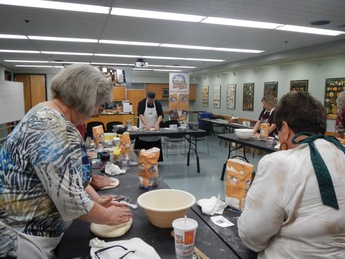 Saturday June 22 I was in St. Louis to teach two sessions of beginning baking at the Missouri Botanical Gardens Kemper Center. If you've never taken a class there or visited the home gardens there, it's well worth a road trip. We had two sessions with a dozen bakers in each. Most of the participants had never baked bread before, (although we had one or two ringers!) so it was challenging and exciting for all. I was genuinely pleased to see a great variety of people: adults of all ages, both men and women, and all of them eager to learn.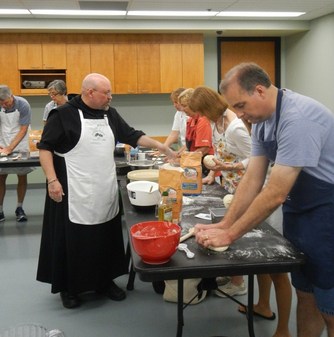 Many of the students said that the best part of the class was to get individual instruction in kneading, which in my experience is one of the aspects of yeast bread making that people find the most difficult. After the dough was ready for its first proof, we made
ice cream muffins
while it rose:
1 1/2 cups of melted ice cream
PLUS
1 cup of self rising flour
EQUALS
batter for 6 muffins!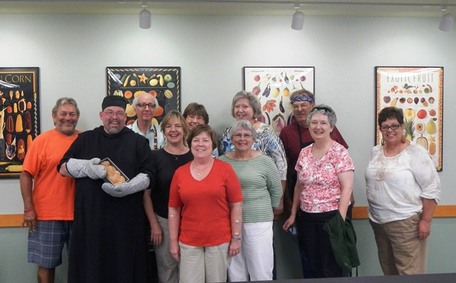 For the shaping methods I demonstrated both the smooth top and the braid-top loaves and they could choose which form they wanted to try. The results coming out of the oven were satisfactory all around, and everyone went home with a fresh, hot loaf of bread and a goodie bag from Hodgson Mill, who also provided all the flour, yeast and vital wheat gluten for the event. The general consensus seemed to be that my next class there should be pizza!