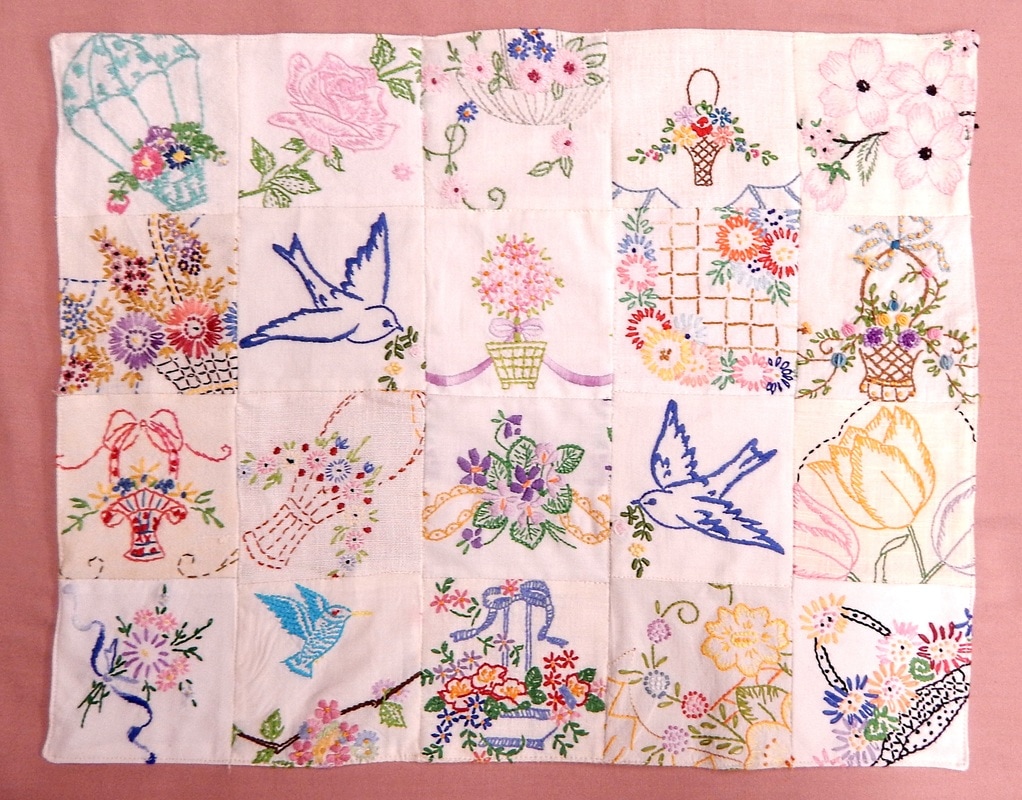 You may remember a
previous post
about bread quilts made with vintage dresser scarves and other embroidered linens. This one I made in honor of my mom. I had started it several months ago with the intention of giving it to her for Christmas. The two blue birds in the center two rows came from a dresser scarf my Grandma Tootsie made. My mother loved violets and roses (wish I could have found an embroidered lily of the valley) and an abiding love for baskets, which she both made and collected.
The square on the far right with tulips has special meaning for me: in the days of my mother's last illness, I had felt the need to do something hopeful, so I went out to plant some bulbs for the spring. I had just come in from adding a small bed of tulips to accent the kitchen garden when I received word that my mother had died.
We continue to go through the house, finding treasures and mysteries and memories in every drawer, every odd box in the back of a closet.
Our mourning continues, each of us coping in our own ways.
When I get to missing my mom, I mix up a batch of dough, cover it lovingly with her bread quilt, and look out the window to the kitchen garden, waiting hopefully for the joy of spring.