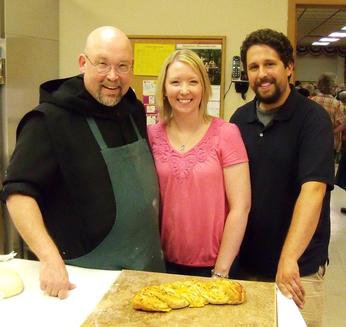 This is Rachel and Alex, two Breadheads who show up at my events whenever I'm anywhere near southern Illinois or St. Louis. They are true Breadheads, in that they bake a lot, or at least Rachel does. I haven't seen evidence of Alex's culinary skills, but his wife can sure rock a recipe. Earlier this year gave me two big zip lock bags of Dutch process cocoa powder. You may remember an earlier blog post about how their gift inspired some biscotti I made.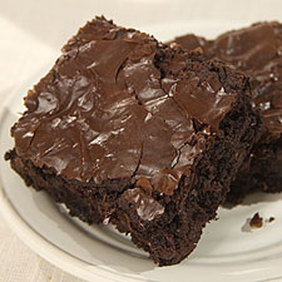 In search of other ways to use up this chocolate bounty, I turned to brownies. As a rule I don't like them because they are either too cakey or seem to be made entirely of fudge---too dry or too wet. In search of the perfect balance between chewy and fudgy, I came across
this recipe
on the King Arthur Flour website which promised such a state of textural equilibrium. They were absolutely correct, except for two things: their recipe included semi-sweet chocolate chip (entirely unnecessary) and it did not include walnuts (?). Click on the link, download the recipe, and sub walnuts for the choco chips.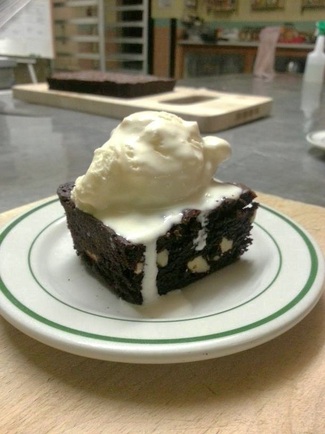 And serve them warm, with ice cream.

This is a moral imperative.

I'm not kidding.

If you don't, your guardian angel will hide her head under her wing in shame at the Supper of the Lamb.

Plus, you will never again have to pay $8 at some hipster cafe for this kind of treat.