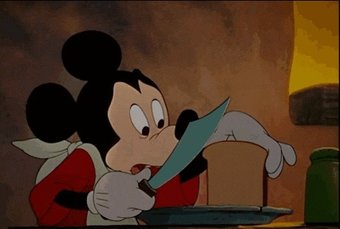 We have a mouse backstage that keeps chewing on props, and I'm determined to be rid of the little rodent soon. So I'm building a DIY
catch and release mousetrap
with a coat hanger, a five gallon bucket, and a can. Every canned food in our kitchen comes in the #10 community-feeding size, but I had a can of strawberry rhubarb pie filling, So I made a lovely coffeecake with the filling, using the
multigrain baking mix
from a previous post. I washed the can and set it on the sink counter to dry.
And someone threw it away.
People can leave half-full coffee mugs, empty but messy pie plates, and open potato chip bags lying around, nobody touches them for HOURS ON END. My carefully washed can disappeared in minutes. No-one has come forward to claim responsibility or demand a ransom, so I've ruled out terrorists and kidnappers. But the coffeecake is lovely: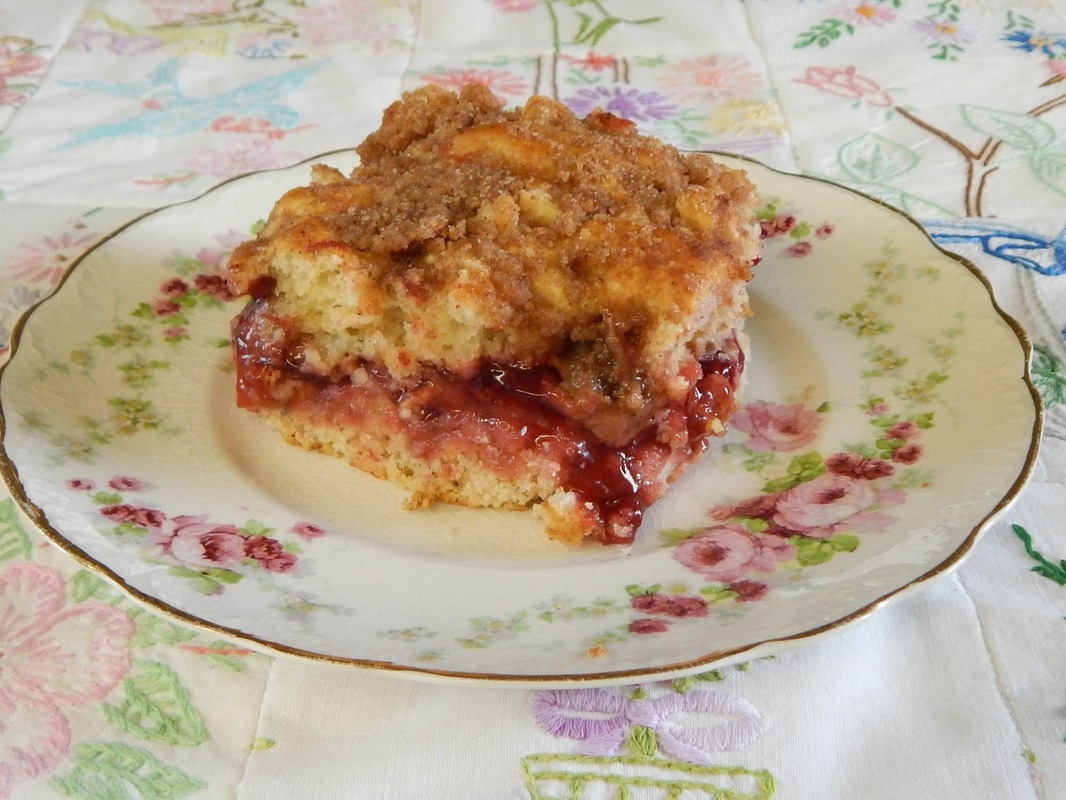 The antique plate it's served on is from a set of a dozen bread plates my dear friend Marge gave me. She passed away on Christmas Eve, so I'm pleased to get it out and think of her fondly. I have happy memories of tea and home-baked treats served on vintage china at her dining room table. The cloth in the photo is my latest
bread quilt
. I was laying out squares in different combinations when I saw that I had a lot of them with pinks and pastels, so I decided to use that as a theme. I'm going to be giving it away as a door prize at my demonstration for the
Master Gardeners' Day
in Decatur on February 25.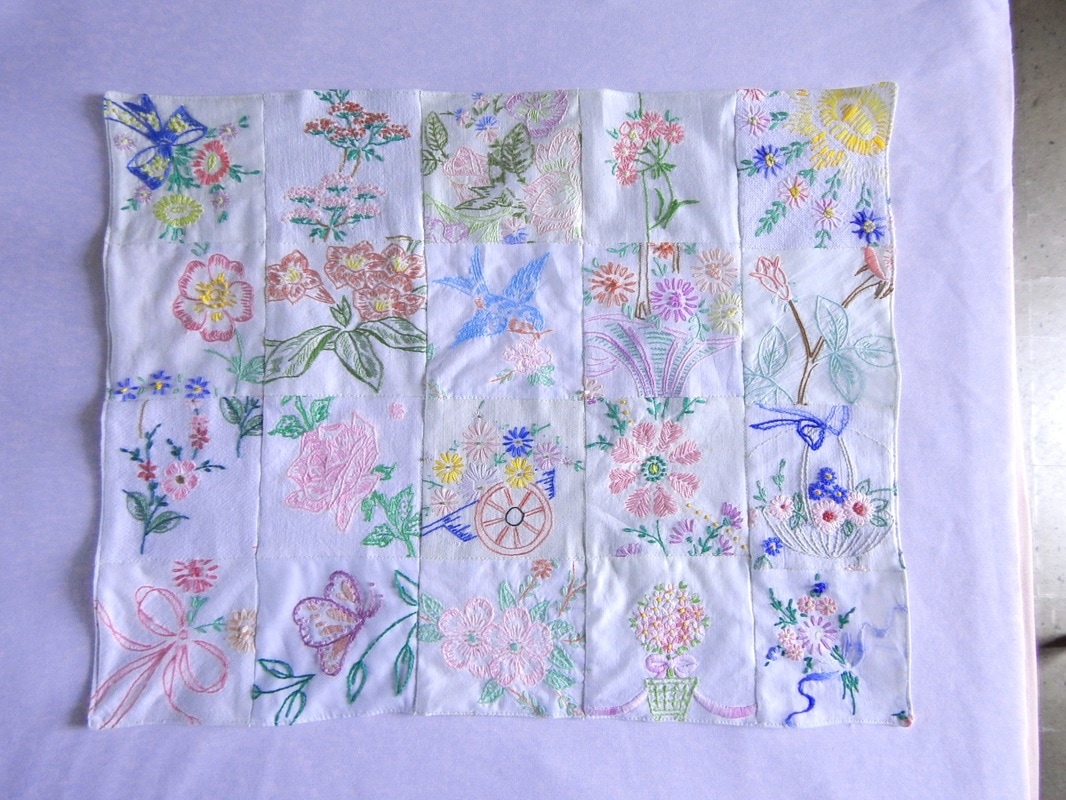 I have 10 events between now and the end of April. I'll be posting more details very soon, In the meantime, God bless and happy baking!