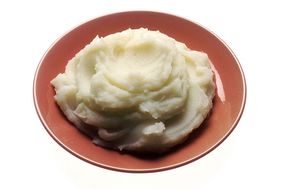 Regular readers of this bread blog know that when we have mashed potatoes for supper at St. Bede Abbey, chances are the leftovers will end up in a batch of dough. The kitchen crew has even taken to making the potatoes without extra flavorings (no garlic, no pepper, no chives) so that I can use them as easily for sweet breakfast rolls as for Sunday dinner. Last night I mixed up a batch of potato roll dough with the intention of making cinnamon rolls for breakfast, only to discover that we were completely out of cinnamon.

Fortunately, I'm a 21st century monk with WiFi and an iPad, so I looked up "breakfast rolls" on Pinterest and found a recipe for Strawberry Rolls using pie filling, which I just happened to have in the pantry. Not long ago I made rolls with pineapple filling and orange glaze and the brethren had no qualms about trying something new, so I decided to give it a try. (I also shaped three loaves of potato bread for later breakfasts.)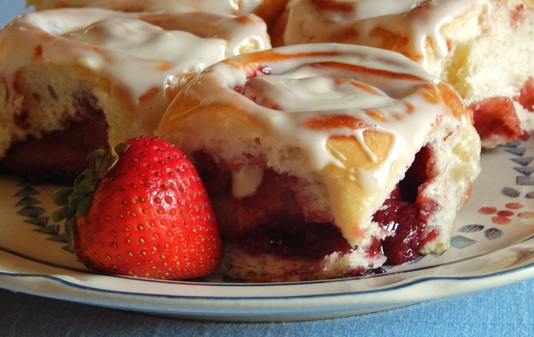 Pie filling is a bit runnier than cake and pastry filling, which is what I usually use for breakfast breads, so it was a bit of a challenge to get the dough rolled up. The results, as you can see, definitely made the effort worthwhile. I drizzled on the lemon cream cheese icing just before morning prayer and put them on the breakfast table. As predicted, my fellow monks made the rolls disappear in no time, so I was glad I kept a few in reserve for food photography later in the day when the light got better.
You can find the recipe I used for strawberry rolls with lemon cream cheese icing
HERE
, although I used my own dough recipe, the ever-versatile dough for
Best Ever Crescent Rolls
.