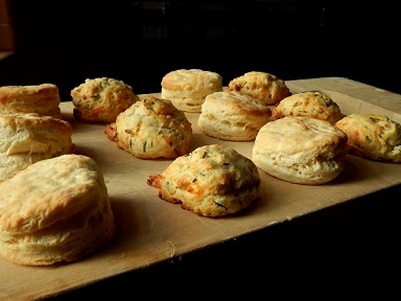 Today when I walked into the kitchen after school, as usual I took a peek at the menu for supper: creamed chicken over cheddar biscuits. Unfortunately I knew, with some dread, what that meant: tiny, dry hockey pucks from the freezer, loaded with partially hydrogenated blandness.
Not on my watch.
So I rolled up my sleeves and banged out
Biscuits of Victory
and a batch of Cheddar Chive Drop Biscuits. These latter are very similar to the ones everyone loves at Red Lobster. Except way better and way cheaper and they're done in about 30 minutes. Drop biscuits are a breeze and you don't need a rolling pin or biscuit cutter. A Pastry blender is useful, however, and I recommend the one with metal blades rather than wire. The recipe calls for shortening, but I used butter because that's what I had in the house.
God bless and happy baking!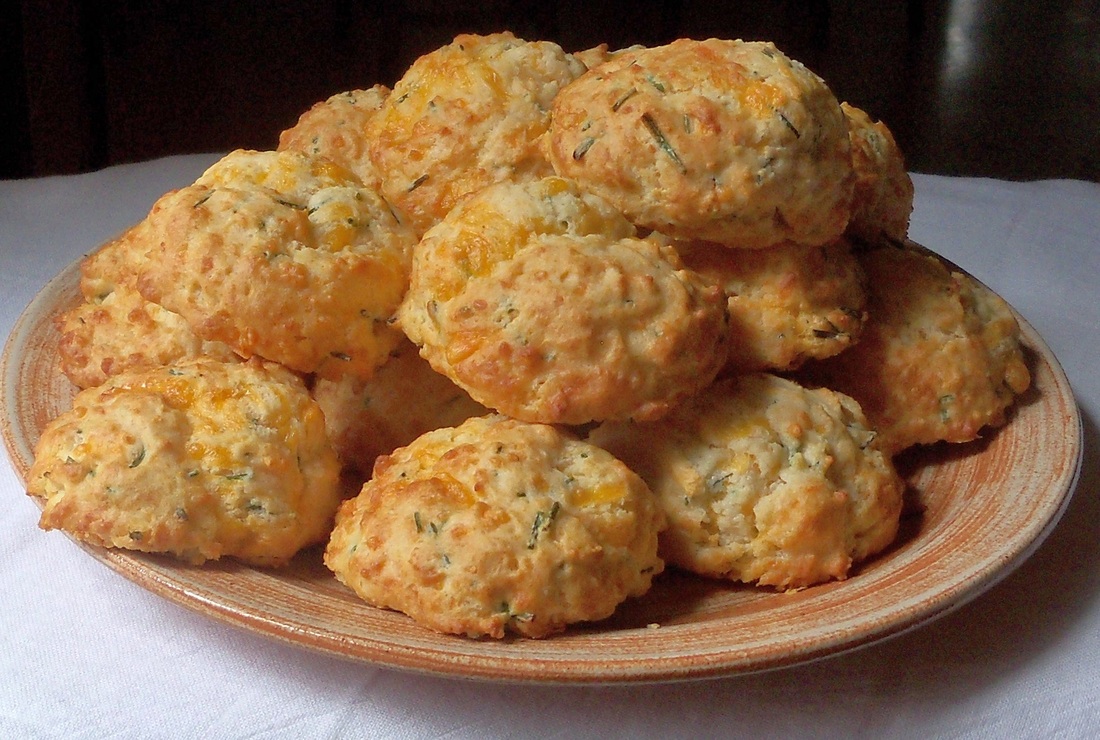 Cheddar Chive Drop Biscuits
2 cups all-purpose flour or gluten-free baking mix
½ tsp. salt
1 Tbs. sugar
2 tsp. baking powder
2 to 4 Tbs. chopped fresh chives
½ cup vegetable shortening
1 cup milk
¼ cup shredded sharp white or yellow cheddar

Preheat oven to 425 degrees. Stir dry ingredients together in a medium size bowl. Cut in vegetable shortening using a pastry blender or two knives. Add milk and stir until just blended. Drop by tablespoons onto a lightly greased baking sheet. Bake at 425 degrees for 12 to 15 minutes, or until lightly browned. Cool slightly and serve warm. Makes 12 biscuits.