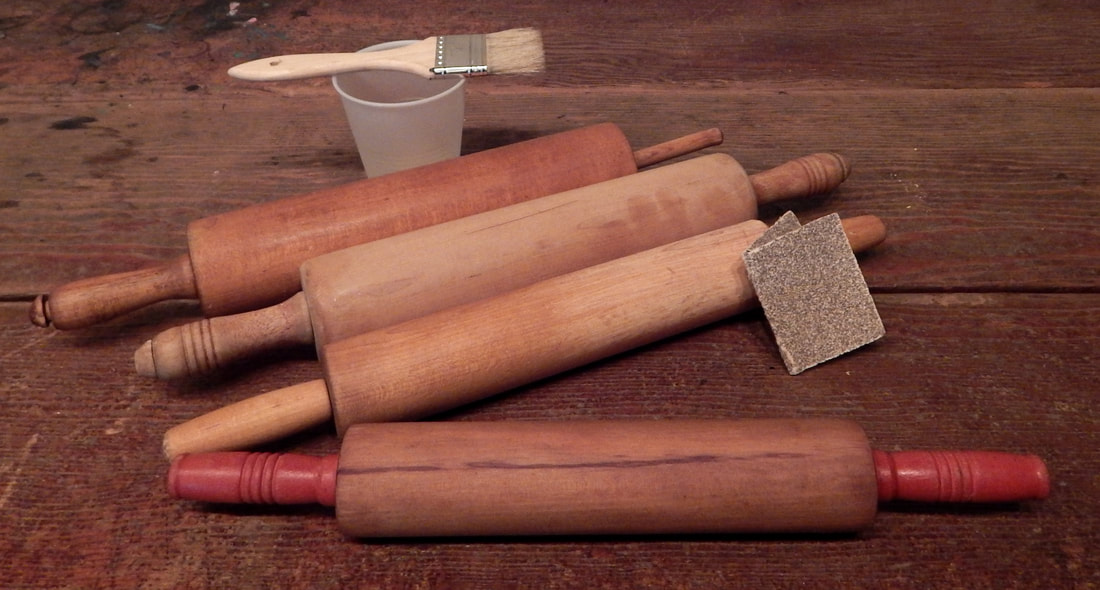 Last week I posted a blog about upcycling along with a call for entries to win a less-than-perfect vintage rolling pin with a stained barrel and one bent handle. I received about 40 entries via Facebook, email, and the comments section of this website. Some of there were quite profound, other more whimsical or humorous, but most of them expressed a love for old kitchen utensils with a story behind them. A sampling:

This little rolling pin makes me smile. My mom loved to bake and so do I. She had one just like this:). It would have a good home here in my kitchen.

Almost every tool in my kitchen has a story. My cookie cutters were my mom's. (She and my dad were married in 1948.) Those cutters have made what seems like millions of cookies over the years. I use my grandma's kitchen scale, my husband's great grandma's cookie press. In fact, almost tool is well over 50 years old.....measuring cups, spoons....if only I could hear the stories of all the foods they helped make. I love the way my wooden spoons are worn smooth from all the years of use. I'm sure my old kitchen tools would love to welcome another member to our kitchen.

Loved reading your story of the life of well worn rolling pins. I use my Mom's and have been asked more times than I can remember if I want a new one. My response is always the same. The one I have has history that I cannot give up. Having a pair would allow for new recipes to find a new home. My family recipes will stay with Mom's pin but I'm ready to have a friend bring its history to my home.

That rolling pin would look amazing in my kitchen right next to my great aunt's picture and her bread recipe that she made for years. My daughter Shana had it engraved on a bread board for me last Christmas. I taught my baby girl how to make Aunt Joeys' bread when she was in high school. It is a family tradition!!

It reminds me of my childhood. My mother had one like it. Red handles. She would make wonderful things in the kitchen , and let me help her roll. It would be a blessing to have .

I have a red handled rolling pin! One handle Slightly bent. It was handed down to me from my mother when I was first married (35 years ago). I put it in the drawer and bought myself a new fancy plastic rolling pin. One day I used the wood rolling pin and have never stopped. I never realized the true feel of old wood, or the love it can make happen. A good rolling pin has memories. I have a connection with my past, my mom and grandma, and knowing my family probably Aunts and other loved ones have touched those handles.

We enjoy using the older utensils that our grandparents used. The wooden rolling pin and old fashion potato masher also come to mind. The older utensils have character and a story to tell and make them so worthy of being passed on to children with memories and stories. We are proud to have children who share in our fun in the kitchen and our oldest has started trying his hand at homemade breads and pies.

There is no piece of plastic or silicone that can replace the memories attached to the tools of our past. I have the special green jadeite bowl my grandma let me stir Jiffy cornbread and muffin mixes in. The giant yellow Pyrex that held wax bags of Halloween popcorn. The white enamel pan, always from the Woolworths, that held the nightly peels from Grandpa's apples. The tinny lamb mold passed down for generations of Easter cakes. Food is family. Memories cherished and lessons learned.

My kitchen would make a great home filled with love, respect, and appreciation for this little rolling pin of the past. The one I currently use is a broomstick handle one that was my grandmas. If only that little pin could talk and share recipes! In my kitchen I have choppers and donut cutters, and biscuit cutters from the past, I use them because I feel a connection to our pasts that we shouldn't lose or forget. Where ever this little rolling pin ends up I hope it it truly loved!

My next door neighbor, Mrs. Norton, made mouth watering Butter Horn Rolls. As a child, I had the pleasure of standing on a chair watching her roll out her dough and raise her dough over the warm water well in her stove top. Upon her death, her family cleaned out everything. Lost was the beloved white granite pan used for popcorn and watching Lawrence Welk, and the red-handled rolling pin with stories to tell.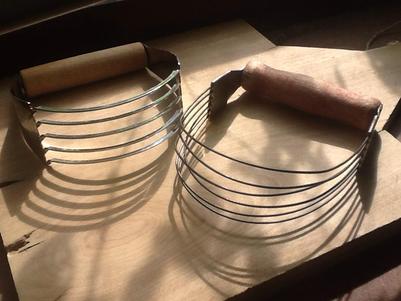 Several people wrote in to request the pin for someone else: to make a special pie for dad's birthday, to make memories with grandchildren, etc. One in particular caught my eye:

I saw that you were giving away a wooden rolling pin. I would like to enter my son, Ben. He is 16 and likes to make bread. This year he made pie crust for his 4H project and he was chosen to take to the State Fair. I would love to surprise him with a wooden pin like his great grandma would have used.

As a guy who entered baked goods at the Heart of Illinois Fair in Peoria for years, I thought Ben needed a decent rolling pin for the competition, so I restored a rolling pin that was in somewhat better condition and mailed it to his mother. She emailed to say she received it today and he'll be able to use it for his (hopefully) winning entry! Nothing I like better than encouraging another generation of bakers.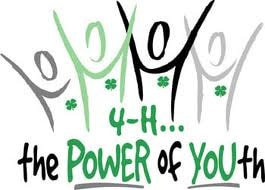 Many of the entries offered spiritual insights into the meaning of a less-than-perfect rolling pin:

I love the idea of you giving away the rolling pin. So, here's why it should be in my kitchen. Like you, I learned from my mom how to cook and bake. My two grandmothers, Frieda and Katherine (who was married to a Lutheran pastor) also taught me how to bake! The rolling pin is not perfect. I'm not perfect. My friend, Peter Mayer who is the lead guitarist for Jimmy Buffet has a song, "Still in One Peace" that has a line "we are blessed and we are broken." It is in the kitchen when I am baking that I feel most connected to Jesus the Bread of Life. As you say, "it isn't bread unless it is blessed, broken and shared." So, when I bake bread, I give most of it away.

Reclaim, refinish, reuse.
It's beautiful---I hope you find it a new home.
Even an old piece of wood deserves a second chance.

If God didn't love imperfections I would be in a lot of trouble:~) I would love to add this rolling pin to my kitchen.

This rolling pin is a physical example of our human spiritual life. Any brand new rolling pin is made in the​ image and likeness of Christ. This battered, bruised and bet up rolling pin is the image and likeness of our sinful nature. Restoring it is a sign of the forgiveness Christ bore for us on the cross. It's got the wounds to prove it. It would be treasured and used in my kitchen as a physical reminder of what Christ did for me on the cross. Of course I would expect it to blessed by your hand as Christ servant sealing in future blessings he promised all of us. This would make it complete and renewed in Christ again.

I think your rolling pin is prettier because of the "flaws" they tell a story that someone loved this and used it enough to give it those flaws.

God gives us everything on earth to nourish us properly, we just need to know how to use what we're given.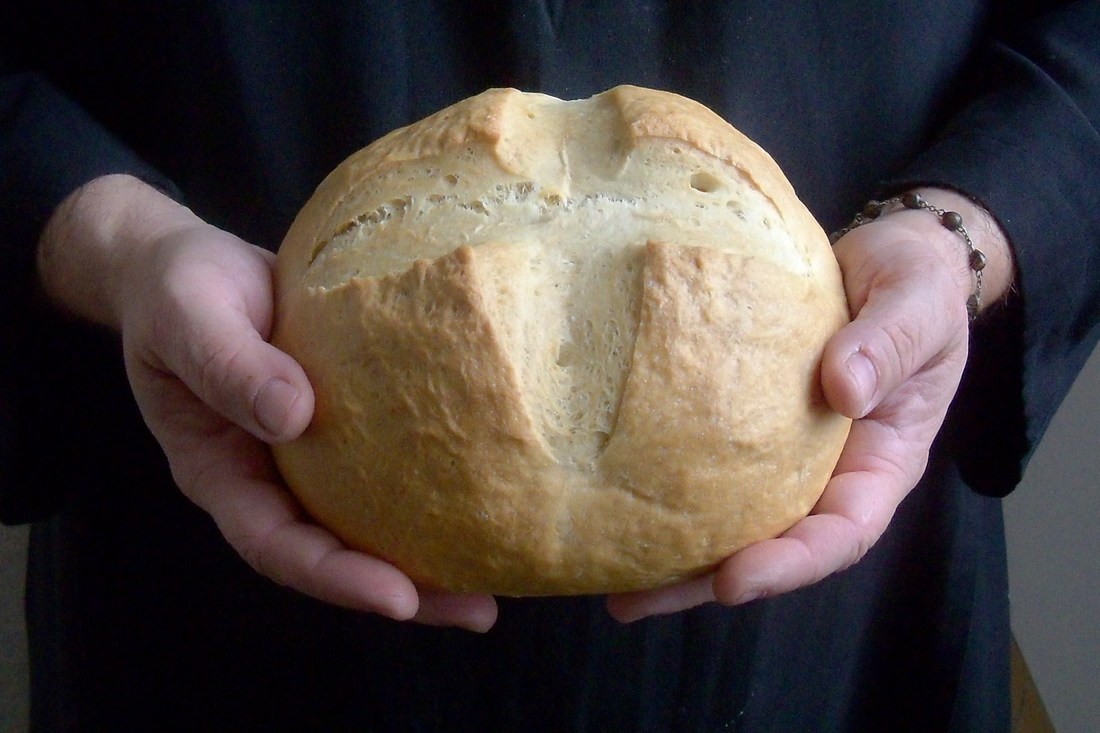 The winning entry came from Angie Hentz of Pontoon Beach, Illinois. I was genuinely moved by the beauty and tenderness of her description of her grandmother's fried pies.

My maternal Grandma was not known as a traditionally good cook. It is rumored that one of the first times my Dad met her, she was serving spaghetti mixed with cut up hot dogs. However, I always enjoyed what Grandma fixed when I was with her...grilled cheese, cereal, and stewed tomatoes straight from the can! There was, however, one thing that everyone loved from Grandma's kitchen...fried pies. Around Christmastime, she would boil the dried fruit all day and using her trusty butter knives, cut the lard into piles of flour. I can still see her little fingers dip into the water & sprinkle it in as she mixed the dough. When it was time, her rolling pin came out & smoothed the masses of what looked like messy crumbles into beautiful dough. She dipped her trusty jelly jar in to flour & cut rounds to fill with the thoughtfully cooked fruit. She would lay the fork-crimped little packages into the Crisco filled cast iron pan & magic would happen. The most heavenly smell wafted from her tiny kitchen and when those little pies were lifted out, and placed in the powder sugar filled paper bag, we knew that deliciousness was near. I don't have a lot of kitchen memories from my Grandma, but I will hold close to my heart the taste, smell, and warmth of those fried pies that were made with love. I would be so honored to pass on the loving memory of my Grandma's pies to my girls using your well-loved rolling pin.
My sincere thanks to everyone who entered. I enjoyed this a lot and will certainly have to do something like it again. Maybe the next thing will be a contest for a decent chef's knife----I have somehow managed to collect six of them (long story), and that's contrary to monastic poverty!

God bless and happy baking!