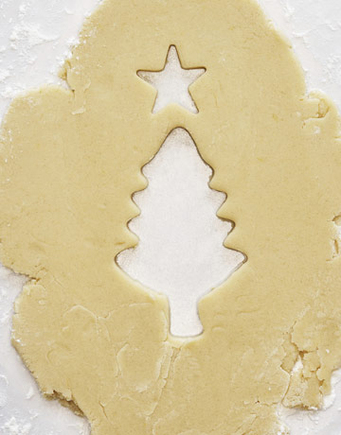 I received an e-mail to the website reminding me that I had promised to post my mother's sugar cookie recipe. It uses cake flour instead of all purpose, almond extract instead of vanilla, and powdered sugar to dust the countertop and rolling pin, all resulting in a tender but crisp cookie with a unique flavor and almost no need to use frosting. But decorating cookies was always the fun part when we were growing up, so feel free to break out the jimmies!
(Full disclosure---I got this photo from a Good Housekeeping website. I also intend to steal the idea for a Christmas card!)
Get my mom's recipe here.