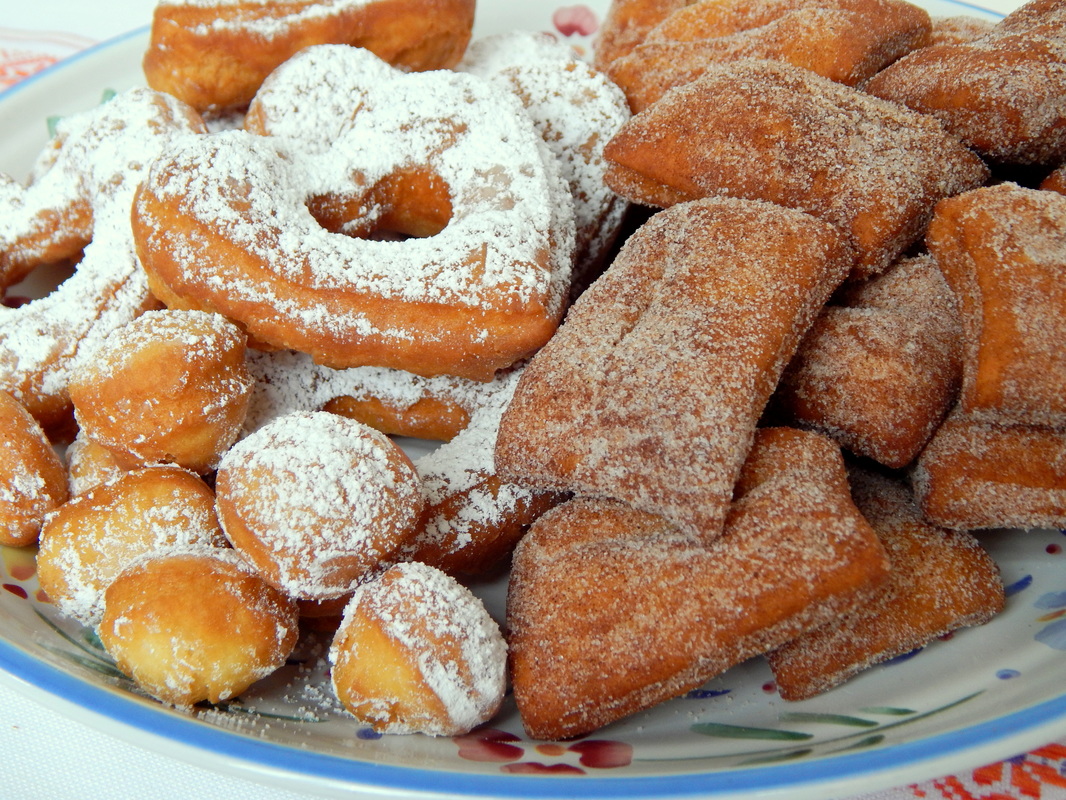 Wow, it's been quite some time since I posted---my last blog post was before Christmas and here we are about to start Lent! But before the Lenten austerities get underway, treat your family to some deliciously rich Fastnacht fritters. I may have posted this recipe before, but it's worth it share it again.

The full name for these donuts is fastnacht kuchen, "Fastnacht" being the German word for the day before Ash Wednesday. There are as many different recipes for these Shrove Tuesday donuts as there are German grandmothers (the Polish grandmas call them paczki). The majority of them are made with a yeasted dough containing mashed potatoes. I offer here a simpler recipe, easily made and best served fresh.

Depending on the date of Easter, Fat Tuesday is often on or around Valentine's Day. Using heart shaped cookie cutters for your fastnachts is a good way to combine the two holidays. Plain granulated sugar or powdered sugar may also be used to coat them. Without a sweet topping of some kind, fastnachts can seem a little bland to the American palate, as the recipe has far less sugar than the usual sour cream donut.

Fastnachts
1/3 cup vegetable oil
1/3 sugar
¾ tsp. ground mace or nutmeg
1 cup sour cream (room temperature)
2 eggs (room temperature)
3 cups all-purpose flour
1 tsp. baking soda
2 tsp. baking powder
Vegetable oil for frying
Cinnamon sugar for topping

In a medium size bowl, combine oil, sugar, sour cream, and eggs and beat with a whisk for two minutes. In a separate bowl, sift flour and baking powder and stir until thoroughly combined. Add egg mixture and stir until just combined. With dough still in bowl, knead gently for 8 or 10 strokes. Allow dough to rest for 5 minutes. Preheat oil for frying to 350 degrees. Pat or roll dough out on a lightly floured surface to about ¼ inch thick. Cut dough into rectangles about 2" x 3" and cut a short slit down the center of each one. Fry in hot oil a few at a time, 2 minutes per side, until golden brown. Drain on paper towels, then toss in cinnamon sugar to coat. Best if served fresh and warm.