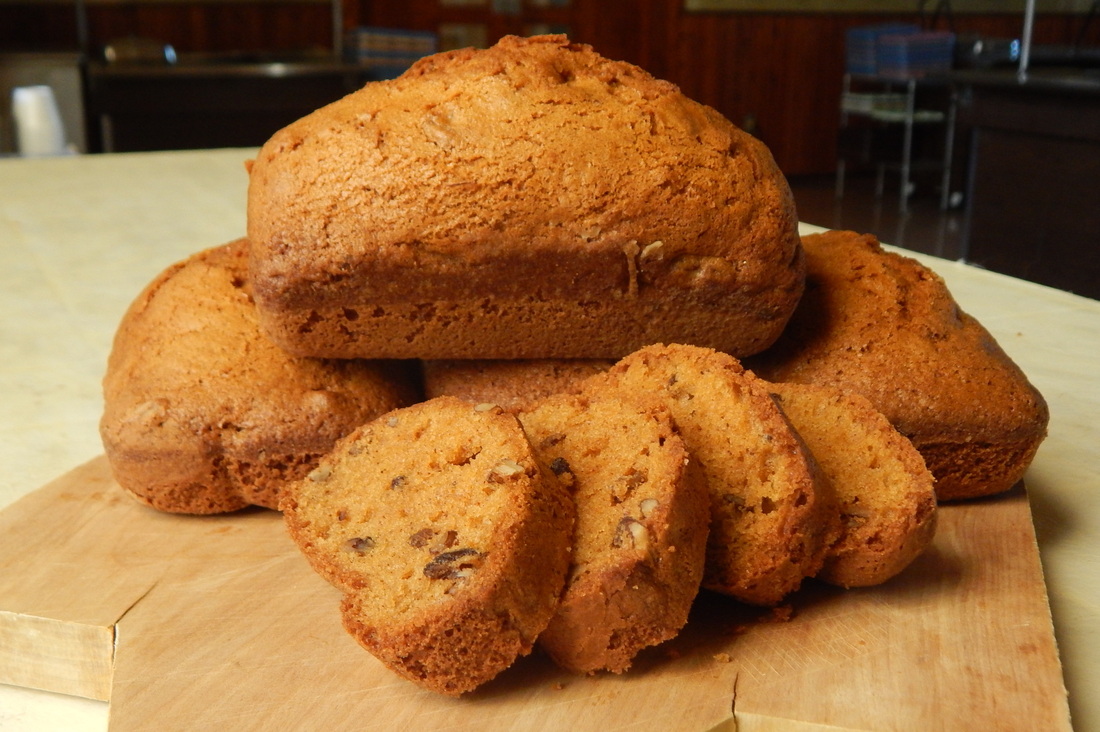 Yes, I'm still alive and baking! Sorry for the three week hiatus---Homecoming Week does that to me. I had a couple of bread demos in there, too, so it's not like I've been slacking. Last night I made batter donuts with chocolate hazelnut frosting and sent them out to the members of the boosters' club working the pork chop tent at the football game, but there are no pictures. sadly. But today I went to the store to get some sour cream for a caramel apple coffeecake recipe I've been wanting to try, and what did I find at the end of the baking aisle but pumpkin spice instant pudding.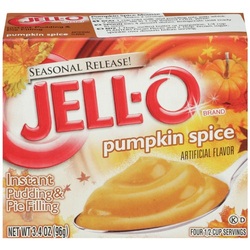 This product is seasonal, I suspect, along with pumpkin lattes and apple cider donuts, but I'm sure I could enjoy this all year. I like it better in a trifle or parfait, but I have a recipe for a breakfast bread which uses butterscotch pudding, so I decided to try switching it out. I also added a little pumpkin pie spice--if you make it with butterscotch pudding, use cinnamon. If you make it with chocolate pudding, omit the cinnamon and add chopped almonds instead of pecans. Get the recipe
HERE
.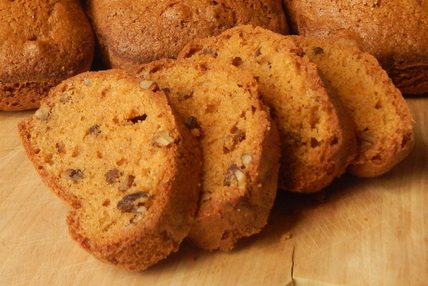 I'll be honest, I was hoping for a more pronounced pumpkin flavor, but the bread is wonderfully moist and has a slightly crisp crust if it's served about 20 minutes out of the oven. It's not overly sweet--a little honey butter wouldn't be out of place here--and you can make it with gluten-free flours if you want a Thanksgiving treat for your GF friends. I suspect I'll be experimenting with other pumpkin batter bread recipes before long, as well as that caramel apple coffeecake recipe. Hope you are enjoying the autumn weather in your part of the world.