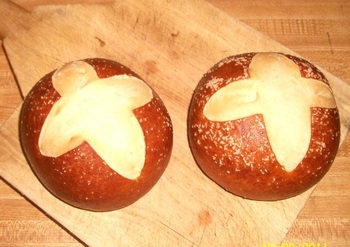 The inside of the bread is incredibly soft, but the outside was not as crusty as I hoped. Next timeI think I'll turn the oven off once they reach the appropriate interior temperature (190 to 195 degrees F.) but leave them in the oven for another 10 minutes or so to make the crust a little chewier.
Special thanks to Lynn for the photos!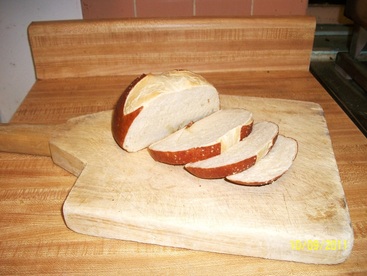 We tested the bread with butter, as well as cheddar cheese, but I think it cries out for a garlic beef and smoked provolone sandwich, or maybe mortadella, genoa salami. and deli ham with sweet hot mustard, or maybe roast turkey with cream cheese and chutney or maybe . . .