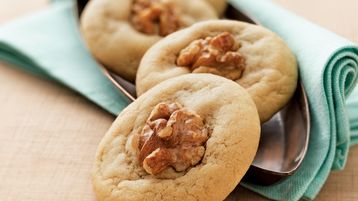 At the very first Pillsbury Bake-Off in 1949, Laura Rott of Naperville Illinois won the cookie division with her recipe for "Starlight Mint Surprises," a fairly simple margarine-based cookie with a chocolate mint wafer in the center and a walnut half on top. They proved wildly popular and were a traditional cookie in American homes for decades. The recipe from the Pillsbury website is posted at the bottom of this page, but be sure to read the rest of the blog for some helpful hints.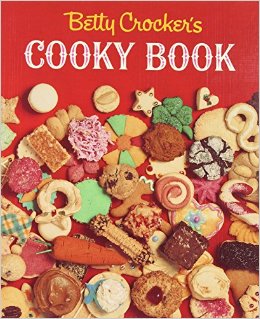 In 1963 a version of the recipe appeared in Betty Crocker's classic "Cooky Book", and that is the one that became a perennial Christmas favorite in "The Crumpled House" (our nickname for the house on McClure Avenue in Peoria where we grew up). We made sugar cookies all year long and scores of cowboy cookies, and there was a spritz cookie shape for every holiday, but Starlight Mint Surprises were a special treat reserved for Christmas. My mother always preferred pecans to the walnuts in the original recipe, but in the end it was all about the mint chocolate center anyway.
Alas, like so many treasures of childhood, it was not to last. They stopped making Starlight Mints, at least the chocolate wafer variety. Enter "Starlight Mints" in any search engine and you'll see pictures of the classic red and white swirl hard candy, which is NOT an acceptable substitute. I assure you. The Pillsbury website recommends the use of "thin rectangular crème de menthe chocolate candies (from three 4.67-oz packages), unwrapped"---in other words, Andes Candies. I'm sure they are delicious, but I have never had to try this variation, thanks to my clever sister Angela.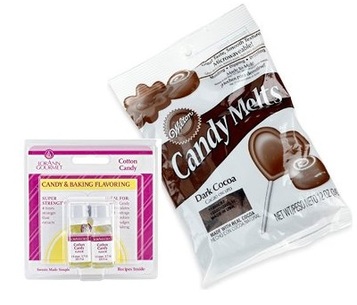 Anj had the idea that you could make your own "starlight mints" using peppermint oil (NOT extract) and dark chocolate candy melts---Wilton makes both of these products and you can find them in the cake decorating aisle. Place two or three drops of peppermint oil in a re-closable plastic bag and add the candy melts. Seal and shake for a minute or two. Leave overnight, and the next morning you'll have your mint chocolate wafers, just like Mama used to use.
Once I get my finals graded, I'll be in the kitchen making these memorable treats. I've seen photos of cookie baking all over social media in the past week: people making springerle or peanut blossoms or cout out sugar cookies with lots of frosting and sprinkles. The kitchen is a mess and the table is crowded, but everyone is smiling---an apt description of my childhood. Don't let your family miss out on the sight.
STARLIGHT MINT SURPRISES
Ingredients
1 cup granulated sugar
1/2 cup packed brown sugar
3/4 cup margarine, softened
2 tablespoons water
1 teaspoon vanilla
2 eggs
3 cups all-purpose flour
1 teaspoon baking soda
1/2 teaspoon salt
60 thin rectangular crème de menthe chocolate candies (from three 4.67-oz packages), unwrapped (OR use variation described above)
60 walnut halves or pieces
Steps
1
In large bowl, beat sugars, butter, water, vanilla and eggs with electric mixer on medium speed, scraping bowl occasionally, until blended. On low speed, beat in flour, baking soda and salt until well blended. Cover with plastic wrap; refrigerate at least 2 hours for easier handling.
2
Heat oven to 375°F. Using about 1 tablespoon dough, press dough around each chocolate candy to cover completely. Place 2 inches apart on ungreased cookie sheets. Top each with walnut half.
3
Bake 7 to 9 minutes or until light golden brown. Immediately remove from cookie sheets to cooling rack.