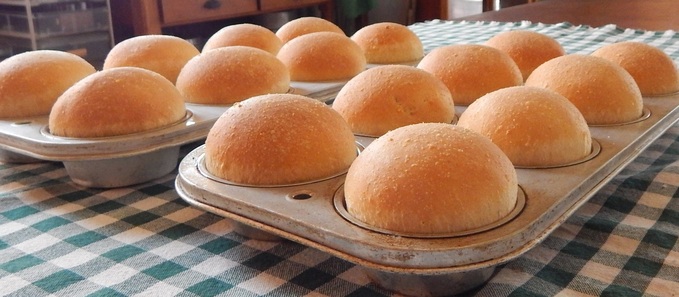 Good Friday for supper we had baked cod (no surprise there!) and I wanted to make something homemade but not too fancy. I settled on honey corn rolls, which are hearty and filling as well as tasty, and on a day when we get only one full meal, that's an ideal combination. The recipe will appear in my new cookbook ,
The Breadhead Bible
, which will be available May 1st, but here's a
sneak preview
.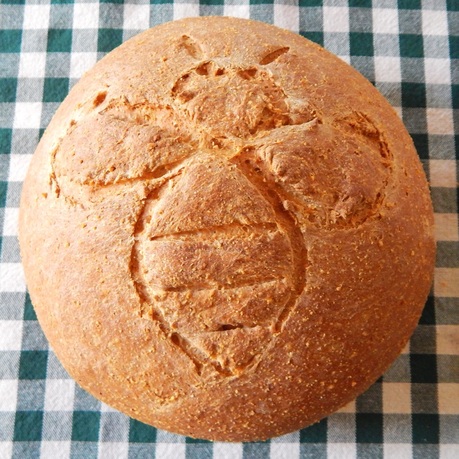 I had a lot of dough, so I made a couple of round loaves as well, including this one with a bee design, which I cut into the dough with a tomato knife just before it went into the oven. I thought it might distort a lot more, but it turned out pretty well. This loaf is about 8" across, just to give you some perspective. I think I'll have to try some other designs on other breads, just for fun.