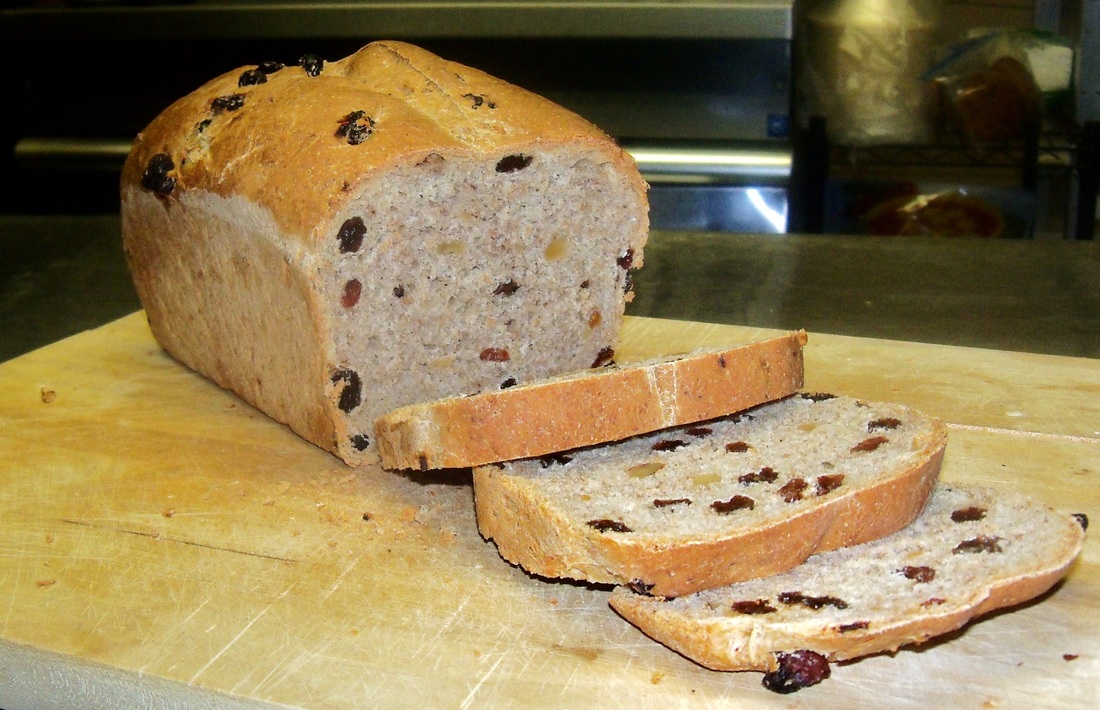 I've been researching food holidays for an upcoming book, and based on what I could find online, there are an astonishing number of food-related "holidays" in the course of a calendar year, celebrating everything from dietary fiber to decadent desserts. It seems as though every fruit, vegetable, bread group and protein has a special day. Which prompts one to ask: How are such days established?

The President of the United States of course has the authority to declare a commemorative event or day by proclamation---so can state legislatures and local mayors, for more regional celebrations. But in the end, like most things political, it's all about lobbying. Petitions are usually introduced by trade associations or public relations firms hired by the portion of the food industry responsible for a particular food's sale and distribution. 'Twas ever thus.

But let's not be too cynical about how the holidays got put on the calendar. I would be happy to enjoy cream puffs (January 2), Oatmeal Nut Waffles (March 11) or falafels (June 12) on any day of the year without any inspiration beyond my own love for baked goods. So in honor of September's position as both National Honey Month and Whole Grains Month, plus National Raisin Day on the 30th, I'm sharing a recipe for Raisin Walnut Bread which uses stone ground rye flour in the dough and honey as the sweetener.

Raisin Walnut Bread
1 cup lukewarm milk
1 cup lukewarm water
2 pkg. active dry yeast
2 Tbs. dark honey
2 Tbs. vegetable oil
1 ½ tsp. salt
2 cups stone ground rye flour, divided
3 to 3¼ cups bread flour
2 cups raisins (I like the mixed colors)
1 cup walnuts, medium chopped (optional)

In a large bowl, mix milk, water, honey, yeast, and one cup of rye flour. Allow yeast to develop for five minutes. Then add oil and salt; mix well. Stir in the remainder of the rye flour and allow dough to rest for 10 minutes as the rye flour absorbs moisture. Add 3 cups of the bread flour, one cup at a time, mixing thoroughly each time. Turn dough out onto a lightly floured board and knead vigorously for 8 to 10 minutes, adding enough of the remaining bread flour to make a firm (but not stiff) dough that is slightly sticky. Rinse out the bowl. Lightly oil the surface of the dough and place it back in the bowl; cover with a towel. Allow to rise in a warm area free for drafts for 60 to 75 minutes, or until doubled in bulk.

Punch down dough and knead briefly to work out the larger air bubbles. Roll the dough out to a thickness of about ½". Sprinkle nuts and raisins on top of the dough. Fold the edges of the dough toward the center and knead for a few to distribute the raisins and nuts evenly. (At first it will be messy and seem to be falling apart, but be patient; it will all come together.) Divide the dough in two and shape into loaves. Place loaves in lightly greased loaf pans (8" x 4" x 2") and cover with towel. Let rise for 40 minutes or until nearly doubled in bulk. Pre-heat the oven to 350°. Bake for 35 to 45 minutes, or until golden brown and loaves sound hollow when tapped. Cool on racks.

Notes---The rye requires some extra gluten—hence the use of bread flour. You could use all-purpose flour but then I'd recommend adding a tablespoon of gluten powder.
---This bread is at its best toasted and used for a chicken salad sandwich.