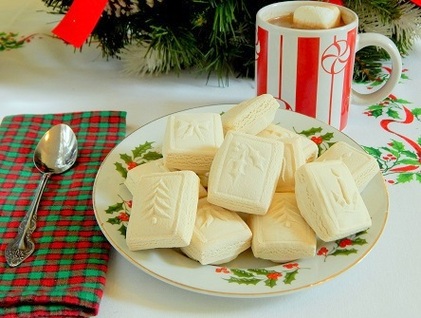 Retailers everywhere are advertising with the headline "
Christmas in July!" an expression which pretty much sums up everything that's wrong with our culture of consumption: the co-opting of religious celebrations for profit, the inability to wait for anything, the trivialization of Christianity---OK, I'd better stop before a rant develops. Besides, I had a little Christmas cheer yesterday when I did some food photography for
Simply Divine Bakery
at Immaculate Conception Monastery in Ferdinand, Indiana. I was there for the Monastic Worship Forum earlier in the month and got a tour of the Benedictine Sisters' baking operation.
You really need to visit their site, because they have a lovely selection of gourmet cookies. Thanks to Sr. Madonna's generosity, I sampled most of them and I can say that they are exquisite. The Buttermint cookies with the chocolate coating are especially yummy, and their Springerle (anise flavored) and Almerle (almond flavored) are the best I've tasted. They offer a selection of assortment and custom gift boxes, too.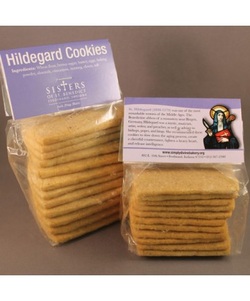 The church at the monastery is magnificent and has beautiful stained glass windows of every monastic saint you can imagine, including St. Hildegarde, the medieval abbess and mystic who also left us a cookie recipe. The sisters offer their version, of course,and I'm told they are especially good with ice cream. All of these goodies, plus a wide range of religious goods are available at the monastery's
"For Heaven's Sake" Gift Shop
. The monastery isn't far off of I-64 between Evansville IN and Louisville KY, 10 minutes from Saint Meinrad Archabbey (another church with glorious stained glass), and close by
Holiday World
. . . .w
here you can visit Santa all year long.
<Sigh>