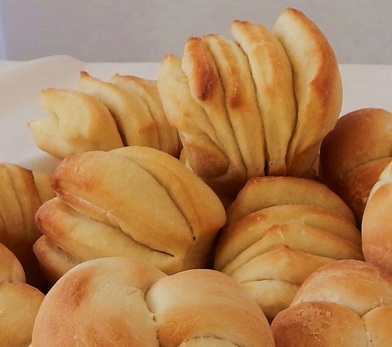 Almost no-one makes butter fantans anymore, and I think that's a real shame. They're rather an old-fashioned small bread, like Parker House rolls, but not any more difficult to make than crescents (and
HERE
's
that
blog with instructions, in case you're wondering). There's melted butter between those fantan layers, so they peel off like petals---ideal when accompanying gravy or sauce, as they did at supper tonight, which is why I made rolls in the first place! Like most home bakers, I'm usually inspired by what's on the menu, which happened to be turkey and mashed potatoes tonight.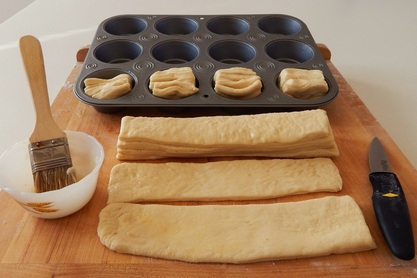 Any basic roll dough recipe will do the job here---click
HERE
to get mine. You roll the dough out about 1/4" thick and brush it with melted butter. Then you cut strips 2" wide and stack them five deep. Cut the stacks into 2" squares and drop them into oiled muffin tins. A 30 minute proof, 15 to 20 minutes at 350 degrees F. and you'll be peeling off fantan layers and drizzling on honey! I had the pleasure of sharing with some of the Academy staff who braved the cold, although school was cancelled.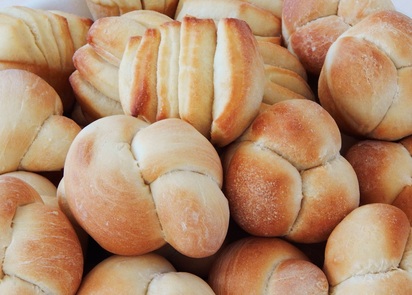 I had to make rolls today for dinner, but also because I needed a photo for the new (nearly finished) cookbook. I made bowknots and cloverleaf rolls as well. They all turned out fine, but I noticed that the butter fantans disappeared the fastest and there were no leftovers. Sometimes old school is the best school.