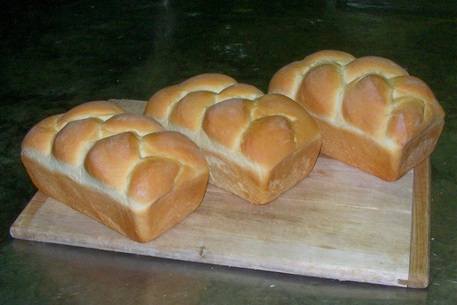 You can make these beautiful braid-top loaves for a holiday buffet and impress your family and friends, and it's so easy that even a beginning baker can make it happen.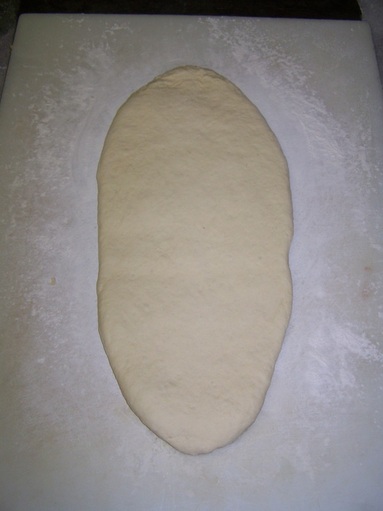 Take about one and a half pounds of any kind of dough--white, wheat, sweet or savory. Form it into a smooth oval and roll it flat---the length should be about 10 inches.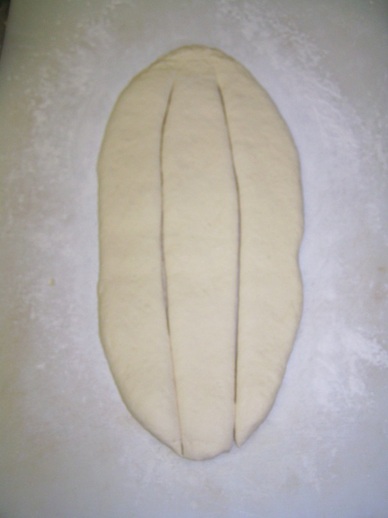 Using a pizza cutter or a pastry wheel, cut two lines to make three even strips. You can use a sharp knife instead, but a pizza cutter works the best, in my experience.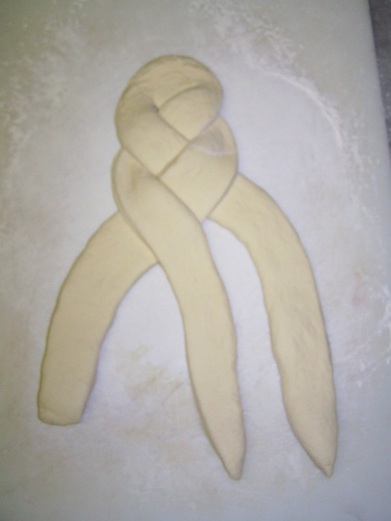 Braid the strips, keeping the same side of the dough on top. In other words, don't flip the strip over as you bring it to the center, just lift from the outside to the center and set it down. The result is a smoother braid.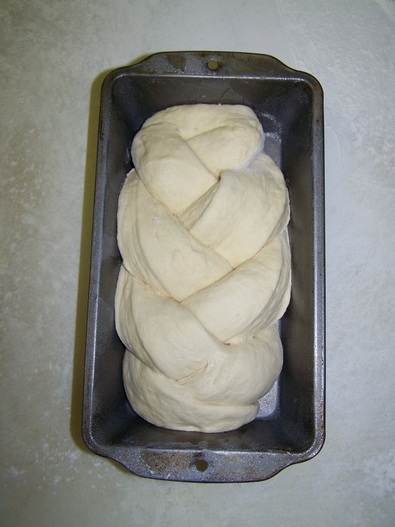 Tuck the loose ends under and place the braid in a greased 8.5" x 4" x 2.5" loaf pan. If you have a 9" x 5" plan you can use that, but then you'll need about 2 pounds of dough. Let rise for 30 minutes and bake as usual.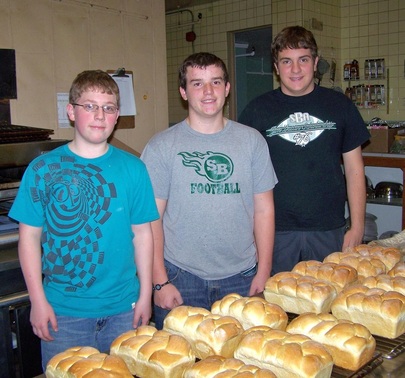 Here are my freshman kitchen angels who helped me make this big batch for tomorrow's Monks' Market (see the Appearances page for more details.) They are great guys and are hoping to get a lot of experience in the kitchen during their four years at the Academy.