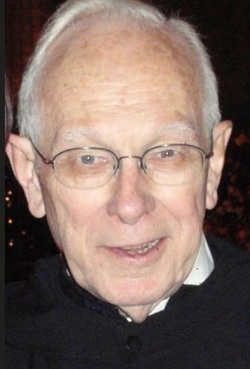 Our Br. Anthony died on Saturday, the feast of St. Benedict and the eleventh anniversary of his solemn vows. He had been married for 45 years and had ten children. After the sudden death of his beloved wife in 1997, he began to consider religious life, and he joined the community in 2001. You can read his full obituary
HERE
, which is well worth your time.
Br. Anthony loved anything flavored with cinnamon, and occasionally even lamented that I was a bit stingy with that spice. If a recipe called for a teaspoon of cinnamon, a tablespoon was what I'd be expected to use. I tried to make sure that the cinnamon sugar container on the breakfast table was kept full, as he sprinkled it liberally on toast, cereal, and just about anything else short of scrambled eggs! In his memory, I post this recipe for cinnamon biscuits twists, a sweet treat you can make in about 30 minutes. If you have someone as special in your life as out Br. Anthony was to us, it will be worth it to get up a little earlier give them a treat. Now I just wish I'd made them more often.
The photos below are from a version of the recipe that uses orange-flavored sugar, but I'm sure you get the idea!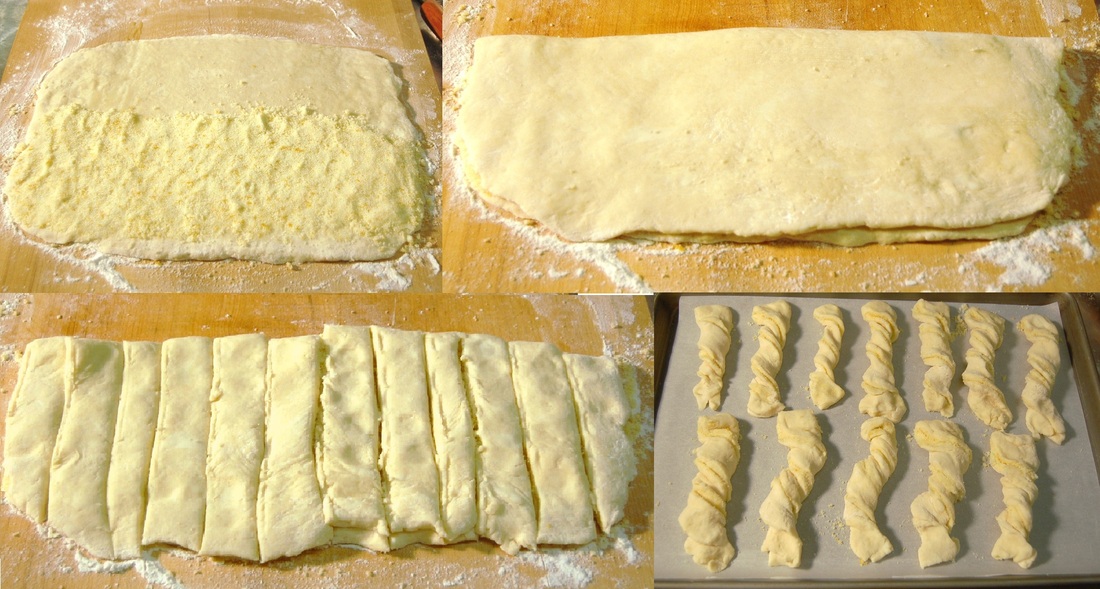 Cinnamon Biscuit Twists
Dough
2 cups all-purpose flour
1 Tbs. granulated sugar
1 Tbs. baking powder
½ tsp. salt
½ cup (1 stick) butter
½ cup milk
1 egg

Filling
2 tbs. butter, melted
3 Tbs. brown sugar
2 Tbs. ground cinnamon

Glaze
½ cup powdered sugar
2 to 3 tsp. milk
½ tsp. vanilla extract

Preheat oven to 450 degrees. In a medium size bowl, stir flour, sugar, baking powder, and salt until thoroughly mixed. Using a pastry blender or 2 knives, cut in butter until mixture looks like coarse crumbs. Beat egg together with milk in a separate bowl, then add to dry mixture. Stir until dough clings together, then beat for about 1 minute by hand.

On a floured surface, pat dough into a rectangle 8 x 15 inches. Brushed dough with melted butter; sprinkle on brown sugar and cinnamon (add more cinnamon to taste). Fold dough in half lengthwise, making a 4 x 15-inch rectangle. Using a rotary pizza cutter, cut into 1-inch strips (you may also use a sharp knife but wipe the blade clean between cuts to keep it from sticking). Twist strips two or three times, then place on a lightly greased 12 x 15-inch baking sheet. Bake at 450 degrees for 10 to 12 minutes, or until lightly browned.

Combine powdered sugar with milk and vanilla and stir until smooth. Place in microwave on high for 30 seconds. Brush as a glaze on top of twists; serve twists warm.