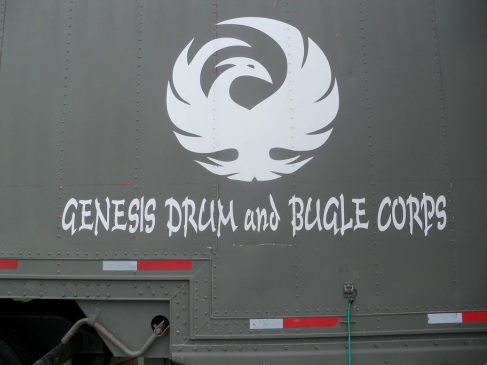 Every year there is a drum and bugle core competition in Spring Valley, and we often host one of the bands, letting them bed dwn in the gym and use our grounds for practice. This year it's a group based in Rio Grande Valley, TX. All day I've been working in the kitchen with overcast skies outside, and I keep thinking there's thunder but it's just the percussion line practicing! At some point a couple of kids showed up hoping to fill some coolers with ice, but when they saw the huge batch of dough I was working with they decided they wanted to come back and check things out. They were working with the food trailer and didn't need to be at practice.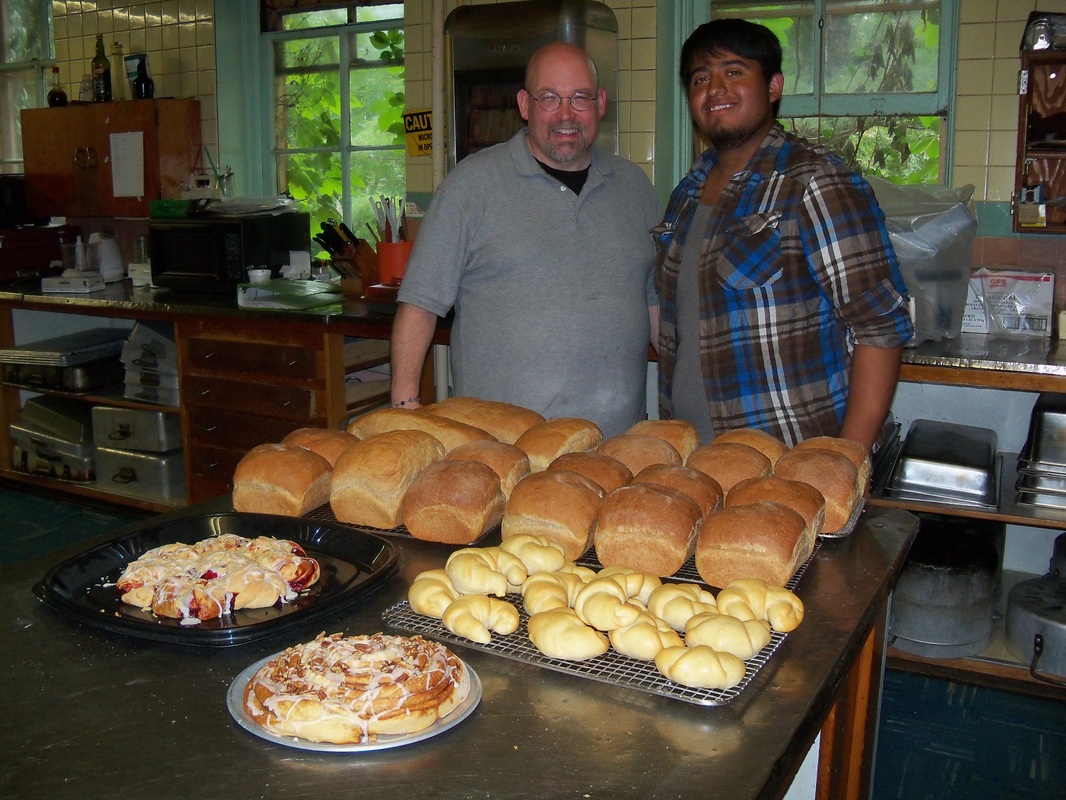 So here I am with Rico and everything that came out of the oven this afternoon: cinnamon pecan swirl, a cherry blossom coffeecake, crescent rolls, and 20 loaves of honey wheat bread. They took the cherry coffeecake for a breakfast treat for the kitchen crew, the monks got the crescent rolls at supper and are getting the pecan swirl for breakfast, and the honey wheat will be sold on Friday (I froze them).
Here's the cinnamon pecan spiral coffeecake, similar to the one I made with almond filling not long ago and posted on one of my Pinterest Boards. (Click

HERE

)

This is the cherry blossom coffeecake with frosting and toasted almonds, similar to the one I made with apricots last month. (See Bread Blog 6/14/2013.)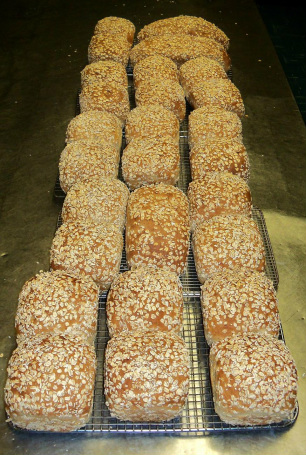 And here's the honey oatmeal bread I made with some Stage Rats tonight, also destined for the freezer until Friday afternoon's sale. I also put some away for future monk breakfasts, since it's the community favorite. Recipe
HERE
.
About a month ago I got 150 pounds of flour donated by Hodgson Mill---I'm on the last 40 pounds of whole wheat flour! So glad to have plenty of time to bake these days. Too bad school starts soon!