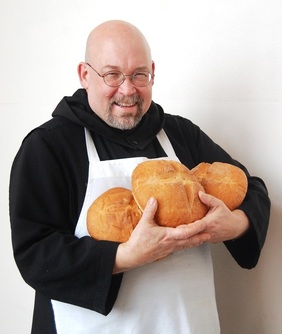 Welcome to the website of
Fr. Dominic Garramone,
the Bread Monk!
Click
HERE
to find out more about me, and check out the links below to explore the world of bread baking and find your inner Breadhead!
---
Special introductory offer!

Register for my Craftsy class
for 50% off the regular price--
that's a $20 savings!
Click on the image to the right
​to get YOUR discount!
---
Click

HERE

to find out what's cooking in the abbey kitchen these days.

---

Click

HERE

to find out where Fr. Dom will be doing a bread demo, or to find out how to book a program for your group.

---

Looking for one of your favorite Fr. Dom recipes? Check

HERE

first.

---

Check out all of Fr. Dominic's bread books, including his newest book,

The Breadhead Bible---

and find out how you can get

autographed

copies!

--

click

HERE

.

---
Breadhead Minutes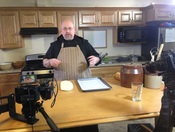 ​To watch my "Breadhead Minutes" from public Television,
click
HERE
. They were sponsored by the
Home Baking Association
--be sure to check out all their baking resources at their website:
---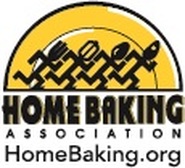 ---