Cornbread with whole corn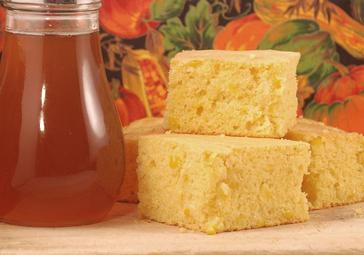 1 cup milk
1 egg, beaten
¼ cup butter or shortening, melted and slightly cooled
1 c. cornmeal
1 c. white flour
2 tbs. granulated sugar
1 Tbs. baking powder
½ tsp. salt
1 cup cooked corn kernels

Pre-heat oven to 400° F. and lightly grease an 8 x 8-inch pan. In medium sized bowl, mix the milk, eggs and shortening, then stir in corn Place all other ingredients in a sifter, and sift into the liquid. Stir until just blended. Pour batter into pan. Bake for 20 to 25 minutes, until top of cornbread is lightly browned and a knife inserted into the center comes out clean.. Cool slightly and serve warm.


---