Banana Coconut Cookies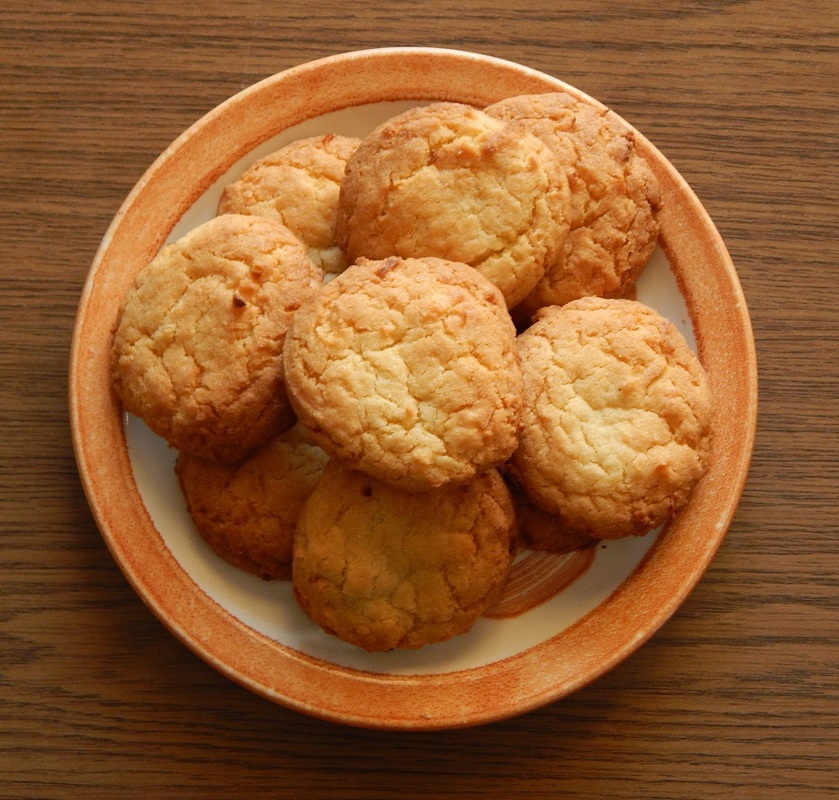 Banana Coconut Cookies
2½ cups all-purpose flour
1 cup (2 packages) Jello brand Simply Good Banana Pudding Mix
1 teaspoon baking powder
½ teaspoon baking soda
½ teaspoon salt
1 cup (2 sticks) margarine
1½ cups granulated sugar
2 eggs
¼ cup milk
1 teaspoon banana extract
1½ teaspoons vanilla extract
1 cup sweetened shredded coconut

In a medium size bowl, combine flour, pudding mix, baking powder, baking soda and salt, and whisk blend completely. In another bowl or stand mixer, cream together margarine and sugar until light and fluffy. Add eggs, milk, and extracts and beat until well blended. Add flour mixture and mix well. Stir in coconut until evenly distributed throughout dough. Wrap dough in waxed paper or plastic film and chill in refrigerator for at least two hours.

Preheat oven to 375° F. Drop balls of chilled dough the size of walnuts on lightly greased baking sheets (you can line the pans with parchment paper instead) and flatten balls slightly. Bake for 10 minutes or until browned. Yields about 4 dozen cookies.