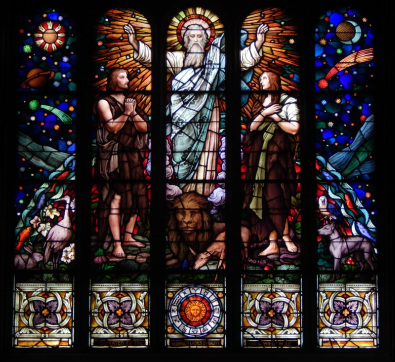 "We know that all things work together for good for those who love God, who are called according to His purpose."

Romans 8:28
This verse just about the clearest statement I've found of what my attitude towards my diabetes should be---to believe that according to God's plan, at once mysterious and gradually being revealed to me, it is his divine will that I should have this condition. And even though some days it seems like a burden and a curse, I'm convinced that my disease is drawing me closer to God, day by day, that He can create good from ill, that He can transform me into a new creation, that He is conforming me to the image of His beloved Son.

Paul states that this gradual transformation happens for "those who love God." Not that my love for God causes these effects in me—it's all God's doing, not mine—but rather loving God opens me up to the power of His grace, enabling me to submit my will to His, even compelling me to do so. What did St. Vincent de Paul quote so often? Caritas Christi urgit nos . I remember Abbot Claude preaching on this text once (it's from one of Paul's epistles) and demonstrating from the original Greek that it's not our love for Christ that urges us, but His love for us that compels us to fidelity, obedience, and service. Everything is a gift.