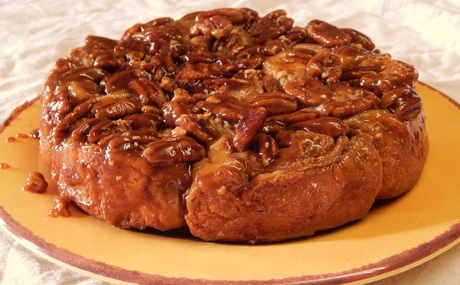 The Breadhead Breakfast project has been inspiring me to think of new variations on some of my old favorites. Although my monastic brethren love cinnamon rolls (a moment of silence as we all contemplate the glory of
Fab's Nutty Goodness
) I've been experimenting with different fillings in the last year or so. I've made
Strawberry Rolls
and little spirals of pastry and pineapple filling using
Shortcut Croissant
dough, and even added
Chinese Five Spice
instead of cinnamon. None of this is particularly adventuresome compared to, let's say, chefs of
Chopped,
but it is making me explore some new flavor profiles.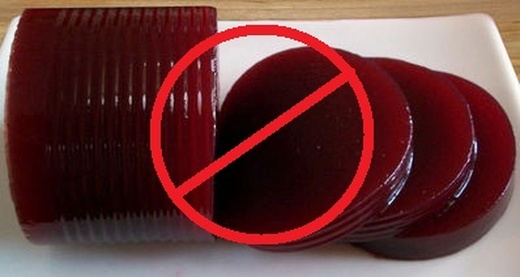 For several weeks I've been planning to experiment with cranberry sauce, because I found a small can of it in the pantry. I DON'T mean the stuff that looks like cranberry jello and can be serve in slices. This was whole berry cranberry sauce---not as good as fresh cranberries, but it's what I had in the kitchen without having to to the store. I once enjoyed a delectable cranberry salad with mandarin orange slices, so I decided to add that flavor as well.
I made a batch of
Basic Roll Dough
but I used only 4.5 cups of flour, leaving the dough very soft. As it rose, I took the cranberry sauce (14-oz. can.) and stirred in a teaspoon of freshly grated orange zest (about half an orange--the rest goes in the icing), and 1/4 cup of orange juice. I thought the filling lacked tartness, so I added 1/2 cup of dried cranberries--much better. I rolled the dough out as usual (about 15" x 12"), spread the filling and rolled it up for slicing. I made 15 rolls, but you could do 12 and make more generous servings. They went into a 9" x 13" greased pan and rose for about half an hour. In my commercial convection oven they baked in 18 minutes at 350, but in a regular oven it would take about 30 minutes.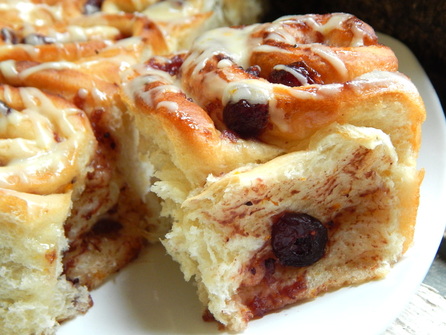 The icing was made with a cup of powdered sugar whisked with 1 teaspoon of fresh orange zest and two tablespoons of orange juice. I heated it in the microwave on high for ten seconds and then drizzled it over the rolls. Go easy on the icing--the filling is plenty sweet. They were much enjoyed by the monks and several lucky members of the faculty of our high school.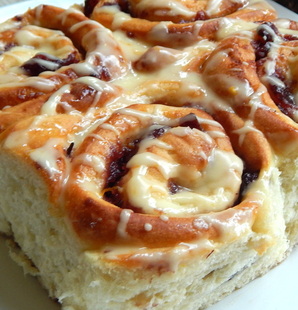 A little Internet research revealed that there are a wide variety of orange-and-cranberry-flavored breads out there, from rolls to scones to muffins. Some roll recipes use fresh cranberries in a food processor with orange marmalade, which made for a beautifully rich, red filling; some added walnuts for a little crunch. Plenty of recipes still to be explored. If there is leftover cranberry salad after this year's Thanksgiving feast, I have a pretty good idea what I'll be serving for breakfast the next morning!

God bless and happy baking!