Attending the Food Media Forum earlier this month made me want to explore other baking blogs. I discovered that there seems to be a lot less yeast baking on the web compared to the number of quick bread and dessert recipes. But here are some of the blogs I've discovered and have been enjoying.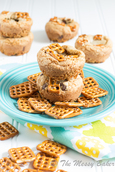 The Messy Baker
has great recipes and photos, and includes my latest salty-and-sweet treat, Chocolate Chip Cookie Cups with a Pretzel Crust. Drove to Walmart after a Knights of Columbus meeting just to get the pretzels for this recipe: click
HERE
to try it yourself.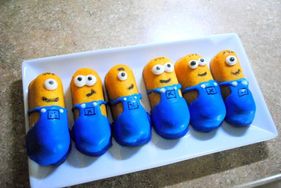 Big Bear's Wife
Food, crafts, and occasional reflections on married life, Her writing style is informal, like reading a neighbor's kitchen notes rather than a formal blog---and I mean that in a good way. Click
HERE
for a non-cooking post I particularly enjoyed.And she has an entire Pinterest Board dedicated to the Minions from
Despicable Me
! Click
HERE
to see it.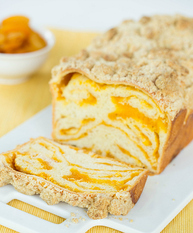 The Brown Eyed Baker
REALLY heavy on the sweets and not many yeast bread recipes at all, but this blog is a dessert paradise She's been blogging for several years and posts often, so there's a great backlog of recipes to explore, most of them with beautiful photos. Click
HERE
to see her bread recipes.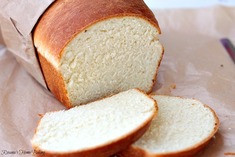 Roxanne's Home Baking
This blog has plenty of yeast bread recipes in a variety of categories---a little heavy on sweet compared to the savory (I'm sensing a trend here!) but she has more bread variety than the other blogs on this page. Click
HERE
to go directly to her yeast breads index.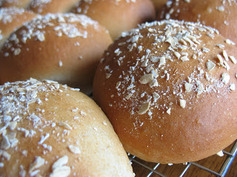 Frieda Loves Bread
Frieda makes beautiful small breads like pretzels, bagels, rolls and muffins, in addition to some larger yeast breads. Scroll through the bread gallery when you want inspiration on what to bake next. Click
HERE
and see for yourself.
Stay tuned for more blog suggestions in the future. Next post: a photo tutorial with recipes for Apple Butter.